My 100 Favorite Songs of the '00s!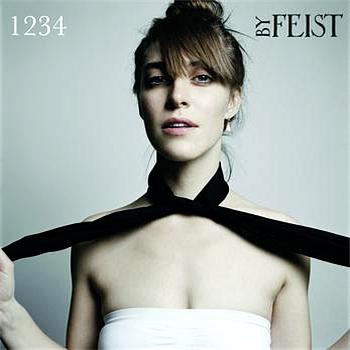 Against Me! – Thrash Unreal
Arcade Fire – Neighborhood #1 (Tunnels)
Audioslave – Cochise
The Baseball Project – Pastime
Beastie Boys – An Open Letter to NYC
Beck – Girl
Belle and Sebastian – Sukie in the Graveyard
Beyonce – Crazy in Love
Black Lips – Can't Dance
Boss Hog – Monkey
Caesars – Jerk It Out
Camera Obscura – Lloyd, I'm Ready to Be Heartbroken
Johnny Cash – Heart of Gold
The Chesterfield Kings – Up and Down
Danger Doom – El Chupa Nibre
Dead Moon – It's a Long Way to the Top
Detroit Cobras – Hey Sailor
Devo 2.0 – Uncontrollable Urge
Dinosaur Jr. – Almost Ready
The Dirtbombs – Chains of Love
The Donnas – Hot Pants
The Dutchess and the Duke – I Am a Ghost
Bob Dylan – Workingman's Blues #2
The Fall – Sparta 2XX
FannyPack – Cameltoe
Feist – 1234
The Fiery Furnaces – Tropical Ice-Land
Fischerspooner – Mega Colon
The Flaming Lips – Do You Realize??
Fleet Foxes – White Winter Hymnal
Flight of the Conchords – Foux de Fafa
Foo Fighters – All My Life
Girl Trouble – Rockin' Good Way
Gnarls Barkley – Crazy
Gorillaz – Feel Good, Inc.
Guided by Voices – The Best of Jill Hives
Neil Hamburger – Three Piece Chicken Dinner
The Hives – Hate to Say I Told You So
Hot Hot Heat – Running Out of Time
Iron & Wine – The Devil Never Sleeps
Mick Jagger – God Gave Me Everything
Jay Z – Empire State of Mind (featuring Alicia Keys)
Jon Spencer Blues Explosion – Point of View
The King Khan & BBQ Show – Waddlin' Around
Kings of Leon – Molly's Chambers
Kiss – Say Yeah
Komeda – Nonsense
Loretta Lynn – Portland
The Mekons – The Olde Trip to Jerusalem
Melvins – A History of Bad Men
The Minus 5 – Wicked Annabella
Mitch & Mickey – When You're Next to Me
Modest Mouse – Float On
The Monkeywrench – In the Days of the Five
The Mooney Suzuki – A Little Bit of Love
Mudhoney – I Saw the Light
Neko Case – Star Witness
The New Pornographers – Mass Romantic
The New Strychnines – Psycho
New York Dolls – Runnin' Around
Nirvana – You Know You're Right
Pearl Jam – The Fixer
Prince – Fury
Peter Bjorn and John – Young Folks
Pink – Get the Party Started
Pixies – Bam Thwok
PJ Harvey – Good Fortune
Robert Plant & Alison Kraus – Gone Gone Gone (Done Moved On)
Iggy Pop – Little Know It All
The Raconteurs – Steady, As She Goes
Joey Ramone – Maria Baritomo
Reigning Sound – Funny Thing
The Replacements – Message to the Boys
The Rolling Stones – It Won't Take Long
RTX – Balls to Pass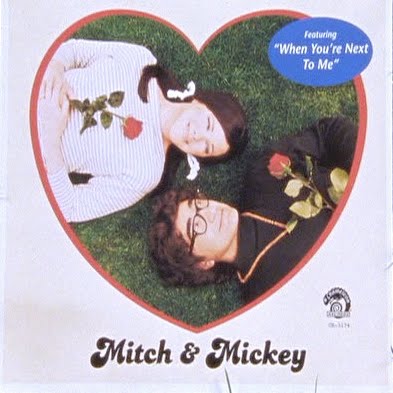 Santogold – L.E.S. Artistes
The Shins – New Slang
Sleater-Kinney – The Fox
Sonic Youth – Jams Run Free
The Sounds – Rock 'n Roll
Bruce Springsteen – Waitin' on a Sunny Day
Stereo Total – Villaines Filles, Mauvaises Garçons
Tommy Stinson – Something's Wrong
The Strokes – Last Nite
Tenacious D – The Road
The Ting Tings – That's Not My Name
TV on the Radio – Wolf Like Me
Vitamin C – Vacation
Vivian Girls – Tell the World
The Von Bondies – C'mon C'mon
The Walkmen – The Rat
Ween – Bananas and Blow
Weezer – Hash Pipe
Paul Westerberg – Pine Box
White Stripes – Fell in Love With a Girl
Wilco – Heavy Metal Drummer
Amy Winehouse – Rehab
Wolfmother – Dimension
Yeah Yeah Yeahs – Date With the Night
Young Fresh Fellows – Gotta Get the First Plane Home