Happy 60th, Paul!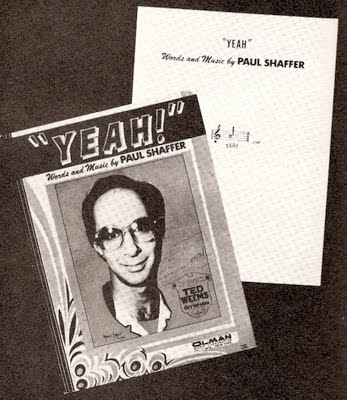 Paul Shaffer
hits the big six-oh today.
I dug his recent autobiography
We'll Be Here for the Rest of Our Lives
, detailing his amazing career as
Saturday Night Live
's musical director during the show's 1970s glory years before teaming up with Letterman in 1982, a partnership now in its 28th season. Along the way he's recorded and/or performed with nearly every major act of the rock 'n' era -- Dylan, Springsteen, the Beach Boys, various Beatles and Stones and Zeppelins, etc.
He also played Artie Fufkin: