O Canaduh!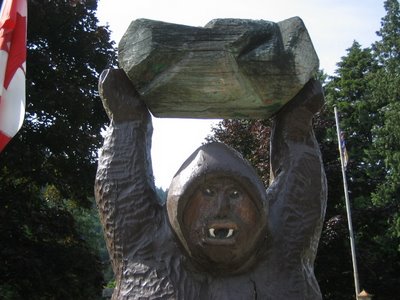 Tuesday last, I snapped this picture of Bigfoot in Harrison Hot Springs, British Columbia, as he tried to smash my face with a log.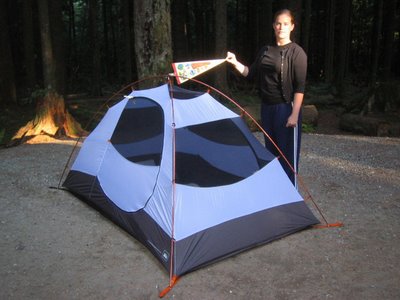 Otherwise, Eliza and I had a fun midweek BC road trip. We camped at
Sasquatch Provincial Park
and
Rolley Lake Provincial Park
, and also hit some small-town thrift stores. Eliza scored some kitchen stuff and a pillowcase, and I scored a Vancouver pennant (which Eliza is displaying atop our tent) and a
Kokanee
T-shirt, showing Bigfoot walking along with a case of beer in one hand and a Canadian flag in the other.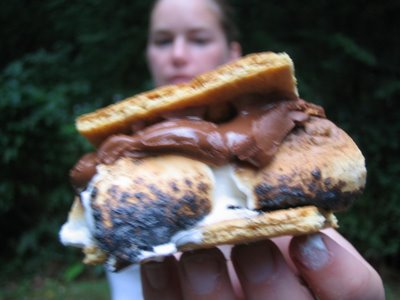 We ate lotsa
Tim Hortons
, hot dogs, beans, macaroni & cheese, quesadillas, and pancakes. Eliza ate lotsa s'mores.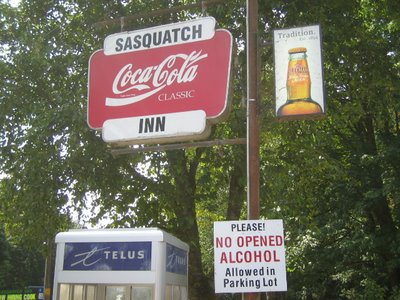 Of course, I took pictures of every last Bigfoot/Sasquatch-related thing I saw -- for lots more, check out the update at the bottom of my
Bigfoot Is Real
page.