'68 Comeback!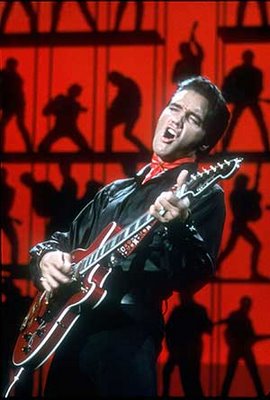 It was 40 years ago today, December 3, 1968, that
Elvis's comeback special
aired on NBC.
After years of shooting corny Hollywood musicals while drifting off the charts and into irrelevance, Elvis returned to the stage for his first live performance in seven years. He tore it up.
With his kickass performance of numbers old and new, from the opening "Trouble/ Guitar Man" medley to the spellbinding finale of "If I Can Dream," Elvis reclaimed his throne as the king of rock 'n' roll. As he said after "All Shook Up," to nobody in particular, "It's been a long time, baby."
Alright, so the production numbers were kind of dumb, but Elvis was never cooler than on that night, rocking out in his
black leather suit
.